IT Service perfect for your business
Managed IT Services
Imagine adding a full-time team of computer and network support to your company, for a low set monthly fee. Our Henderson & Las Vegas Managed IT clients receive unlimited access to responsive top-tier support, proactive system maintenance, and a trusted partner that always has your best interest in mind.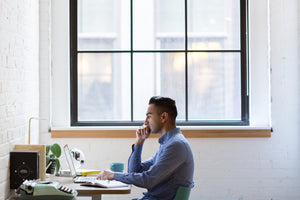 Monitoring & Maintenance
Not looking for unlimited IT support but still want to make sure your computers are properly updated and have virus protection? Our Monitoring & Maintenance service is a cost effective solution to reduce computer-related issues and help keep them secure.
PROFESSIONAL IT SERVICES
Projects designed to help your business scale & thrive with state of the art computers, servers, phone systems, networks, security and much more. Professional IT Services offer simple solutions to your team's most advanced business problems. We work with you to plan, design, implement and support your IT strategy.
Image slide

Tell your brand's story through images
Image slide

Tell your brand's story through images
Image slide
Tell your brand's story through images
Image slide
Tell your brand's story through images